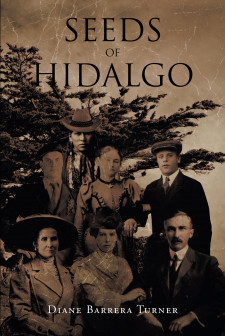 From Newman Springs Publishing author Diane Barrera Turner, "Seeds of Hidalgo" is the story of the Pena family, a family caught in the middle of the Mexican American war and the struggles they endured to keep their ranch and home and survive together.
HENDERSON, Nev., September 13, 2022 (Newswire.com) - Diane Barrera Turner is an experienced writer while working as Director of Business Development and marketing for hospitals throughout Southern California. Her background includes writing and directing plays for both child and adult audiences. Her first novel, "The Promesa Strategy" was a political thriller set in the aftermath of 9/11 and she is following that up with a look further back into history with her new novel.
"Seeds of Hidalgo" centers around the Rancho Pena, a ranch constructed in the early 1800s in California under Spanish rule. The family survived the Mexican occupation and then faces the takeover from the American victory. Many families including the Pena family found themselves at risk of losing everything.
As the novel takes us through that point in time, across several generations of friends and families who lived and worked at the Rancho Pena, the reader sees California as it grows into a vibrant territory. There are love stories, conflict, tragedy and hope as the seeds of Hidalgo take root and produce the generations to come.
Readers who want to travel back in time when California was a raw and dangerous place where greed, ambition, and conflict was mixed with love, diversity and family will enjoy "Seeds of Hidalgo". The novel can be purchased at bookstores everywhere, or online at Apple iBooks store, Amazon or Barnes and Noble.
For additional information or media inquiries, contact Newman Springs Publishing at 731-243-8512.
Source: Newman Springs Publishing
Share: